Take your career to the next level with Infigo
We're often asked what the secret of our success is. In 10 years we've grown from a small start-up with three employees to a global enterprise with offices in the UK, Europe and US. Yes, we offer a highly innovative web-to-print platform, but as our clients often tell us, it's the people behind it that puts us a cut above the rest.
Which is why we're always on the lookout for a variety of talent to help us take the business to the next level.
So who are Infigo and what exactly is it we do?
We create and provide web-to-print software as a service (SaaS) for a variety of sectors. Software that enables print businesses, label providers, packaging manufacturers and large corporations simplify and automate the print production and ordering process.
Think of it as Amazon for the print industry. An e-commerce platform that enables print customers to design and order practically any printed product they require. A platform that automates a significant amount of manual work, which enables print companies to really grow their business.
But we pride ourselves on being people, people. We work in partnership with our users to ensure they can truly stand out from the competition. So while the software does the heavy lifting, it's our teams that enable clients to really get the best out of the software.
So whether you're a developer, marketer, finance manager or project manager we are always looking for superstars to add to the ever growing team.
So why would you want to work at Infigo?
Clear goals and objectives – regardless of the department you work in, you'll be kept up to date on the big projects the organisation is working on. You'll always know how you are contributing to both Infigo and its clients' success.
Hybrid working – whether you are happier working from home or prefer the hustle and bustle of the office, or a mixture of both, we can accommodate. Our head office, hidden away in the leafy West Sussex village of Lindfield, offers a social but productive environment. Complete with a beer fridge, showers, table football and dart board – there are plenty of opportunities to meet colleagues in-person and have a good old-fashioned face-to-face brainstorming session.
Supportive environment – regardless of whether you prefer remote working or the clear boundary between home and office, you will always have direct access to the senior leadership team. Regular online meetings and a vibrant slack channel mean you'll always get an answer from your colleagues when you need it.
A positive approach to problem solving – we're always looking at how we can improve. So whether you've been here for 10 minutes or 10 years we encourage you to step up, be proactive and tell us where we can do things better – whether that's improving the process for software deployment or keeping an eye on who manages to avoid making the teas.
Opportunity to progress – we're constantly evolving, taking on bigger clients and making a global impact. So there's always scope to take ownership of a project, rise up the ladder or even move sideways into a new department.
Don't believe any of the above? This is what a few of the team have to say: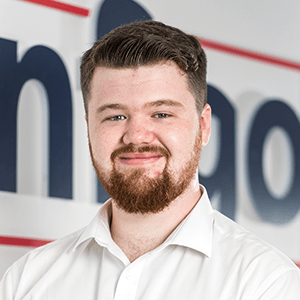 "I recently migrated to the front end development team, having progressed from my role in customer support, after originally joining as an apprentice. Over the years I have seen countless occasions where someone in the company went the extra mile for a customer, and have done so myself on many occasions. It's just part of the company culture and a fantastic place to work."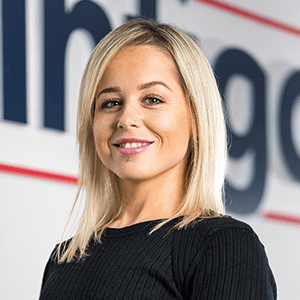 "The team at Infigo are one of the best things about the job – I felt truly welcomed from day one. When I first started, everyone was always happy to spend time bringing up to speed with the company, industry and our platform. I am proud to be part of a team that always goes above and beyond to bring customer ideas to life!"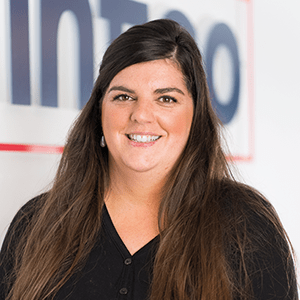 "One of the things I enjoy most working for Infigo is seeing first hand when the platform is implemented well by a customer and quickly turns into a successful new revenue stream for them. I also love the variety – every project I have worked on has new challenges and provokes creativity."
So, if you are looking for your next challenge, check out our careers page. As you might have guessed we love a proactive approach, so if you have the skills you think we need, don't wait for that role to appear – get in touch and tell us why we should interview you now!